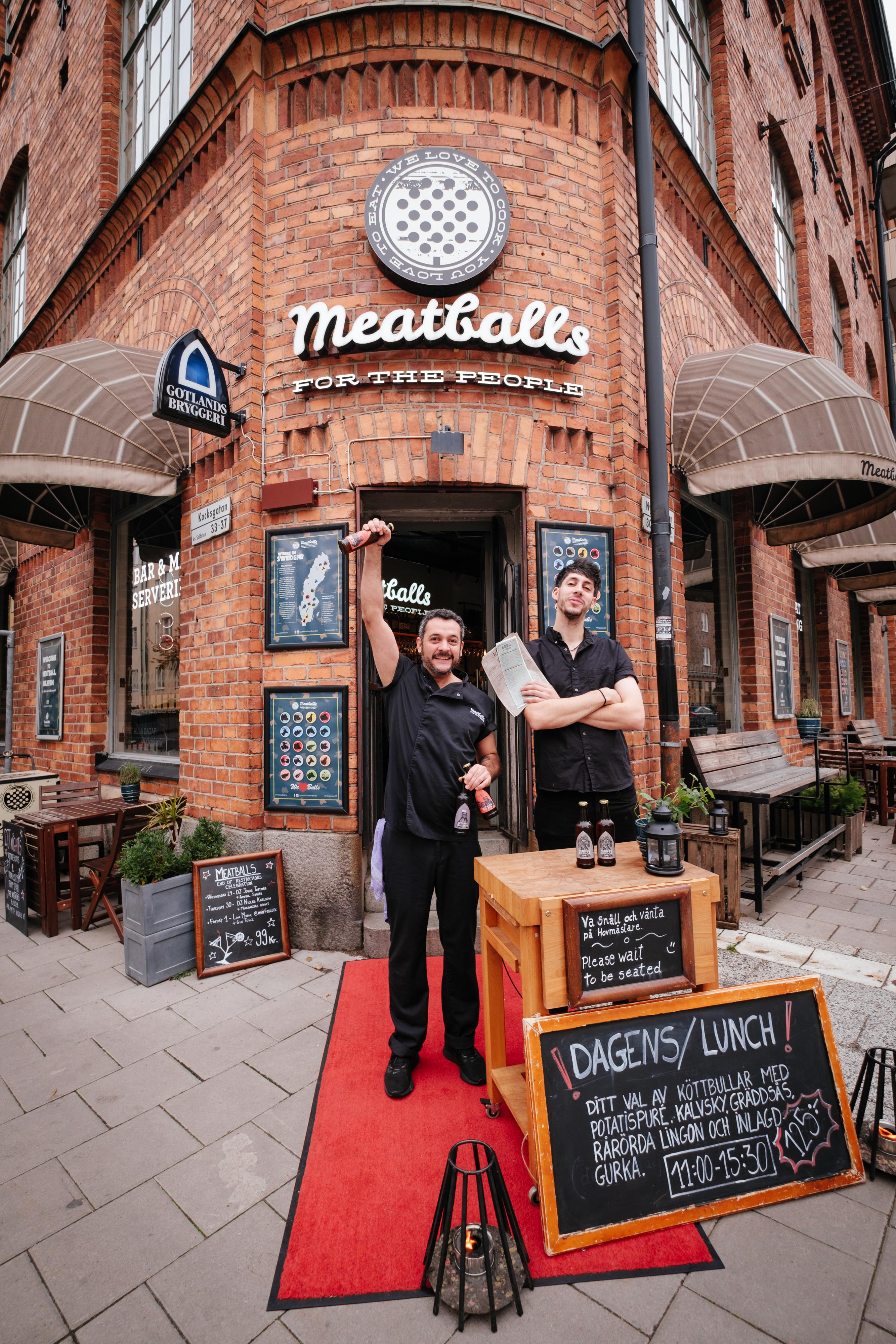 We here at Meatballs have always thought meatballs are great! And by meatballs we mean those that are served at good restaurants or at grandma's house. Not those distant relatives found in the freezer at your local supermarket.
It all begun a few years back with a trip to Italy and an massive over weight on the return trip. Mathias had a huge smile on his face and an even larger meatball machine under his arm.
– We had a LOT of meatballs that autumn.
That autumn was spent experimenting with the machine, thanks to Tiel's good fortune in game hunting and Peder's great story telling attribute, regardless of the veracity. We had a LOT of meatballs that autumn. There and then the idea for a restaurant which would only serve the best meatballs were drafted. All of this derives from a genuine lust for the meatball and for food culture in general.
Well, now our dream has become reality, and the reality supersedes the dream!
Kind regards!
//Mathias, Tiel and Peder